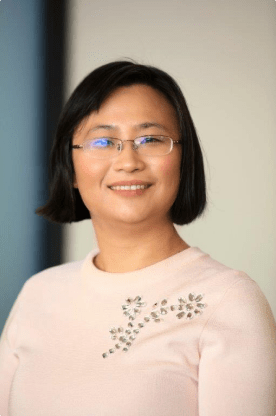 Specialty:
Medical Oncology and Hematology
Professional Education:
Dr. Zhang received her undergraduate training in Biology at Peking University in Beijing, China. She received her medical degree from the top-rated medical school in China, Peking Union Medical College. She was awarded a merit scholarship every year during her medical education. She transplanted herself to the United States where she received her master's degree in Public Health at the University of Pittsburgh. She completed her internal medicine residency at Albany Medical Center, Albany, New York. She attended Tufts Medical Center located in Boston for her fellowship. She was interested in applying the statistical skills she learned from her public health degree to cancer research. Her fellowship research focused on dissecting the prostate cancer screening data. She completed her fellowship in 2018 and has been working as a medical oncologist and hematologist in a comprehensive community cancer center in Albany, New York.
American Board of Internal Medicine –Internal Medicine
American Board of Internal Medicine – Medical Oncology
American Board of Internal Medicine –Hematology
American Society of Clinical Oncology
American Medical Association
American Society of Hematology
Dr. Zhang joined PCC in August 2019. She enjoys traveling around the world as a foodie with her husband and 2 children.