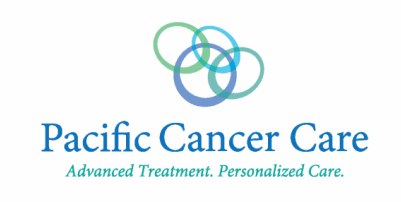 Hematology / Oncology Specialists
Roger Shiffman, M.D.
John Hausdorff, M.D., FACP
M. Zach Koontz, M.D.
Nancy Rubin, D.O.
Nancy Tray, M.D.
Lulu Zhang, M.D.
Dennis Niekro, MS, ANP-BC
Debra Branson, MSN, FNP-BC
Ashley Sandridge, MS, FNP-BS
Mallory Sandridge, NP
Palliative Medicine
John Hausdorff, M.D., FACP
Research Directors
John Hausdorff, M.D., FACP
M. Zach Koontz, M.D.
Executive Director
Valeria M. Wareham, CPA
April 29, 2020
Dear PCC Patients and Families,
We take the health and well-being of our patients very seriously. We kindly ask that if you have been in contact with anyone who has tested positive for COVID-19, or, you are experiencing flu-like symptoms, or, you have a cough, to please remain at home and call us to reschedule your appointment.
We have implemented additional precautions within our practice to help protect our patients and our staff.
Your visit may be changed to a telemedicine visit, where the provider will "see" you via a telehealth video. We will inform you of any changes. (visit our website at https://www.pacificcancercare.com for more information)
We will take your temperature at the check in desk on the 1st floor, anyone with a temp of 99.5 or higher will be asked to leave. If you are a treatment patient with a temperature, you will be asked to go back to your car. We will check with your provider and call you on your cell phone to inform you of the next step(s)
All patients and visitors will be required to wear a face mask or face covering while in the building (i.e.. bandana, scarf, etc.)
You may be asked to wait in your car until your visit room is available
Only ONE family member or friend is allowed for each patient and they will also be screened on the 1st floor for fever and symptoms
Children under the age of 18 will not be allowed upstairs
We are adhering to strict sanitization measures in all areas
You can find more information regarding this virus at the California Department of Public Health by visiting the link below.
https://www.cdph.ca.gov/Programs/CID/DCDC/Pages/Immunization/ncov2019.aspx
Things you can do to help avoid COVID-19 and other infections:
Wash your hands with soap & water for at least 20 seconds
Avoid shaking hands – practice social distancing-at least 6 feet apart
Avoid touching your eyes & face
In case you get sick, have 1-2 weeks of food & medication at home
Shelter in place whenever possible, avoid any gatherings
Thank-you, we are taking these precautions with you in mind.
Sincerely,
Your Pacific Cancer Care Team
Pacific Cancer Care
5 Harris Court, Building T, Suite 201, Monterey, CA 93940
P: 831.375.4105     F: 831.372.5722
www.pacificcancercare.com