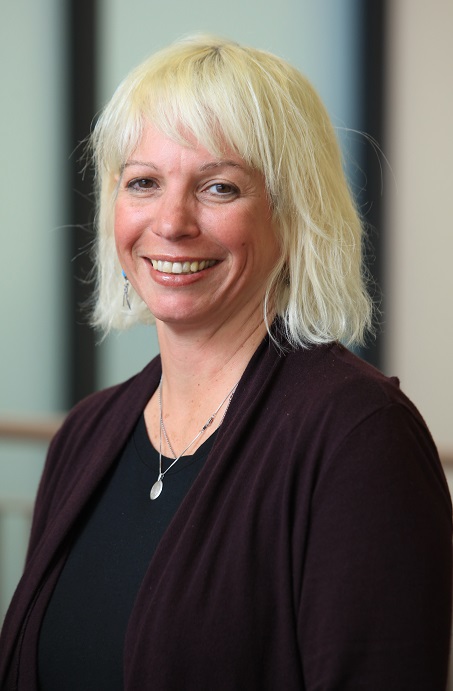 Denise Licini, MSN, NP-C, AOCNP
Specialty:
Medical Hematology/Oncology; Cancer Genetics; Adult Health
Professional Education:
Denise completed her undregraduate nursing studies at Felician College in Lodi, New Jersey. She received her master's degree in Nursing Science at Rutgers, The State University in Newark, NJ. She has clinical experience in med/surg, bone marrow transplant, clinical research, and pediatric and adult oncology prior to receiving her master's degree and has spent all of her post graduate clinical experience in Medical Hematology/Oncology. She also has been a volunteer at the Rotacare Clinic providing general medical care to the underserved population.
California State Board of Registered Nursing- Nurse Practitioner
Nevada State Board of Registered Nursing- Advanced Practice Registered Nurse
American Academy of Nurse Practitioners- Adult Health Nurse Practitioner Board Certificantion
Oncology Nursing Certification Corporation- Advanced Oncology Certified Nurse Practitioner
American Cancer Society- Special Recognition Award, Bergen County, NJ Unit- 1996
Nurse Professionalism Award- Felician College Department of Nursing – 1992
Oncology Nursing Society- Upstate New Jersey Chapter past Treasurer
Sigma Theta Tau Nursing National Honor Society Inducted – 1992, Also Past Chapter President.
Denise joined PCC in 2012 as a Nurse Practitioner. In late 2019 she moved to Las Vegas to be closer to her family but has now rejoined the practice- primarly providing telehealth visits, and working on-site as needed.
She is married to her husband Scott, and between them they have 1 dog- Daisy, 4 adult children and 10 grandchildren. They both enjoy riding their motorcyles on long journeys. Denise is very excited to be returning to PCC and the Central Coast while still maintaining her primary residence in Las Vegas.