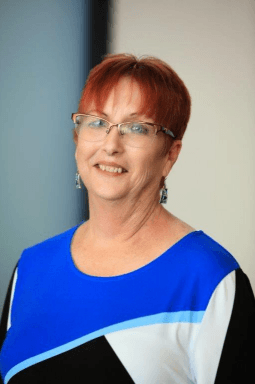 Debra (Debbie) Branson, MSN, FNP-BC
Specialty:
Medical Oncology/ Hematology, Family Practice
Professional Education:
Debbie completed her undergraduate nursing degree at the University of Colorado School of Nursing in Denver, Colorado. She received her Master's Degree in Nursing from The University of San Diego Hahn School of Nursing in San Diego California. She has clinical experience in ICU/ER/Urgent care nursing prior to receiving her Master's degree and has spent all of her post graduate clinical experience in Oncology/Hematology.
California State Board of Registered Nursing – Nurse Practitioner
America Nursing Credentialing Center – Family Nurse Practitioner -Board Certification
Sigma Theta Tau Academic Achievement Award
San Diego Advanced Practice Oncology Providers – past Vice President
Scripps Innovations in Nursing Practice – past Planning Committee member
Debbie has been with PCC since October 2017, when she moved from San Diego to Monterey and currently lives in Pacific Grove. Debbie has two adult children. She also has two cats, Yuki and Houdini and she enjoys walking along the sea shore and taking long drives on highway 1 in her convertible.